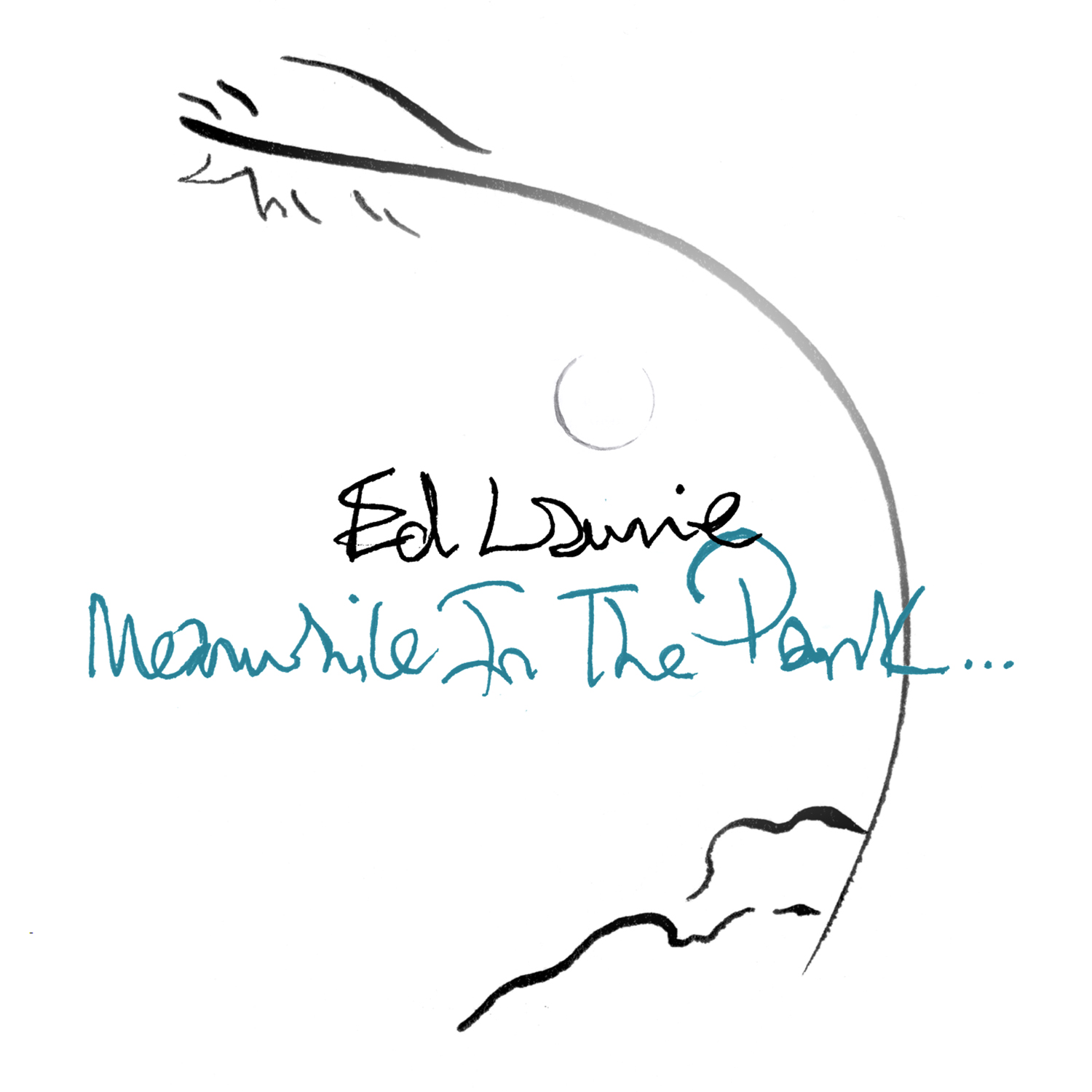 Ed Laurie

Meanwhile In The Park

Released: Sep 23, 2008

Formats: Digital
All too often in modern music it seems that image, packaging and marketing come before the artist and the song. Ed Laurie is a singer-songwriter who puts the music back into music.
Attempting to describe his extraordinary songs, such names as Leonard Cohen, Jacques Brel, Syd Barrett, Scott Walker and have all been floated. But like all great songwriters, Ed Laurie takes his influences and molds them into something new and unique. Singing in a warm, baritone voice memorably described by one critic as "like syrup on pancakes," his haunting, heartfelt songs have that rare ability to take you to another place so that time seems to stand still while you listen. Blending classic troubadour chords, Spanish guitar and Latin-tinged acoustic rhythms with literate, penetrating lyrics, it has been said he creates a "magical realism for the ears."
"For me, writing and singing these songs is about putting right the linguistic errors I seem to make all too often in life," he says. "I have too often not expressed myself with clarity or enough sensitivity, and I have ended up in difficult places."
Although he was born in London, an extended family with roots in eastern Europe, Germany, Spain and Brazil gave him a cosmopolitan outlook on the world from an early age. He grew up in a house "full of classical music being played very loudly." After a youth he describes as "troubled, fractured and chaotic," he is hardly the first great songwriter to have found salvation in music.
He dropped out of school and has since drifted through a succession of dead-end jobs while actively working on writing and playing music; "I was dissatisfied with everything in my life except for a love of writing poetry and songs," he says. "But it was a private and personal thing. I sang behind a locked door. It was like a secret activity and at that stage I didn't feel able to open the door."
A spell at drama school sorted out his reticence: "I knew deep down I wasn't going to be an actor but I found a confidence in having to do something that exposes you. That was very good for me. But I was spending far more time with my guitar and writing songs than with acting."
In fact, he must have been a better actor than he lets on, for fresh out of college he landed a role in Shakespeare's Antony & Cleopatra at the prestigious National Theatre on London's South Bank. On at least one occasion he missed his cue because he was backstage writing a song on his guitar. His acting career came to a spectacular and sudden end one night when he got in to a fight on stage with the play's leading man.
"I was relieved when it ended, but it was a valuable experience," he says today of his brief acting career. "There's this crippling idea that you can't be a painter and a songwriter, or be a musician and an actor. I always felt the edges between them were blurred. It doesn't mean you have less commitment to one because you see a significance on the other. They can co-exist."
A brief spell singing in a 'kind of' punk band ("the highlight was playing at a Joe Strummer tribute night in a pub in Camden") was no more than a diverting distraction for he was finding his true inspiration in all kinds of less likely places. Hearing the voice of the great Cape Verdean singer Cesaria Evora he describes as a moment of "epiphany." Similarly enlightening were hearing the flamenco guitarist Paco Pena and the Argentinian singer Athahualpa Yupanqui. Blending such influences with more conventional singer-songwriter role models such as Leonard Cohen and Bob Dylan, gave him his own unique sound. Finally at a time when he was driving a delivery van around London for ten hours a day to then go home to his wife and family, to then play and sing into the small hours of the night, falling asleep over his guitar, the wake up call came: "One night in and around this time I finished a song called 'Albert' and for some reason I felt, for the first time, a tremendous relief; as if I had achieved something. This song in particular gave me a great deal of confidence."
When a friend set up a MySpace site for him and posted a few songs on it, the feedback was immediate and enthusiastic. "For the first time I realized there was a possible audience and a life for the songs beyond those kitchen walls," he says.
Among those who got in touch was a senior iTunes executive who offered to help. The result was the seven-song album Meanwhile In The Park. Sold via iTunes, it found a substantial audience and appeared in various iTunes charts across Europe. Among those who heard the songs and was suitably impressed was Tony Hoffer, famed American producer of Beck, Air and the Kooks.
"He wrote to me but I had no at first idea who he was," Ed laughs. "We emailed each other a few times but I don't think I was persistent enough, I didn't know what the 'industry' side of things meant, or required." Fortunately, Hoffer persisted and on his recommendation, Ed eventually signed to the Los Angeles-based Dangerbird label. At the time the record company hadn't even met him; the songs were all they needed to hear to know that they had found an artist of rare and exceptional talent.
Previously only available via iTunes, Meanwhile In The Park will now be officially released in September. This fall he will also begin recording a full-length follow-up, titled Small Boat Big Sea.
Music is indeed a vast ocean, but it's one on which Ed Laurie is already making sizable waves.
Tracklisting
Meanwhile In The Park
I See No End
Albert
Julia
Better Days
Down To The Sea
By The Coconut Tree