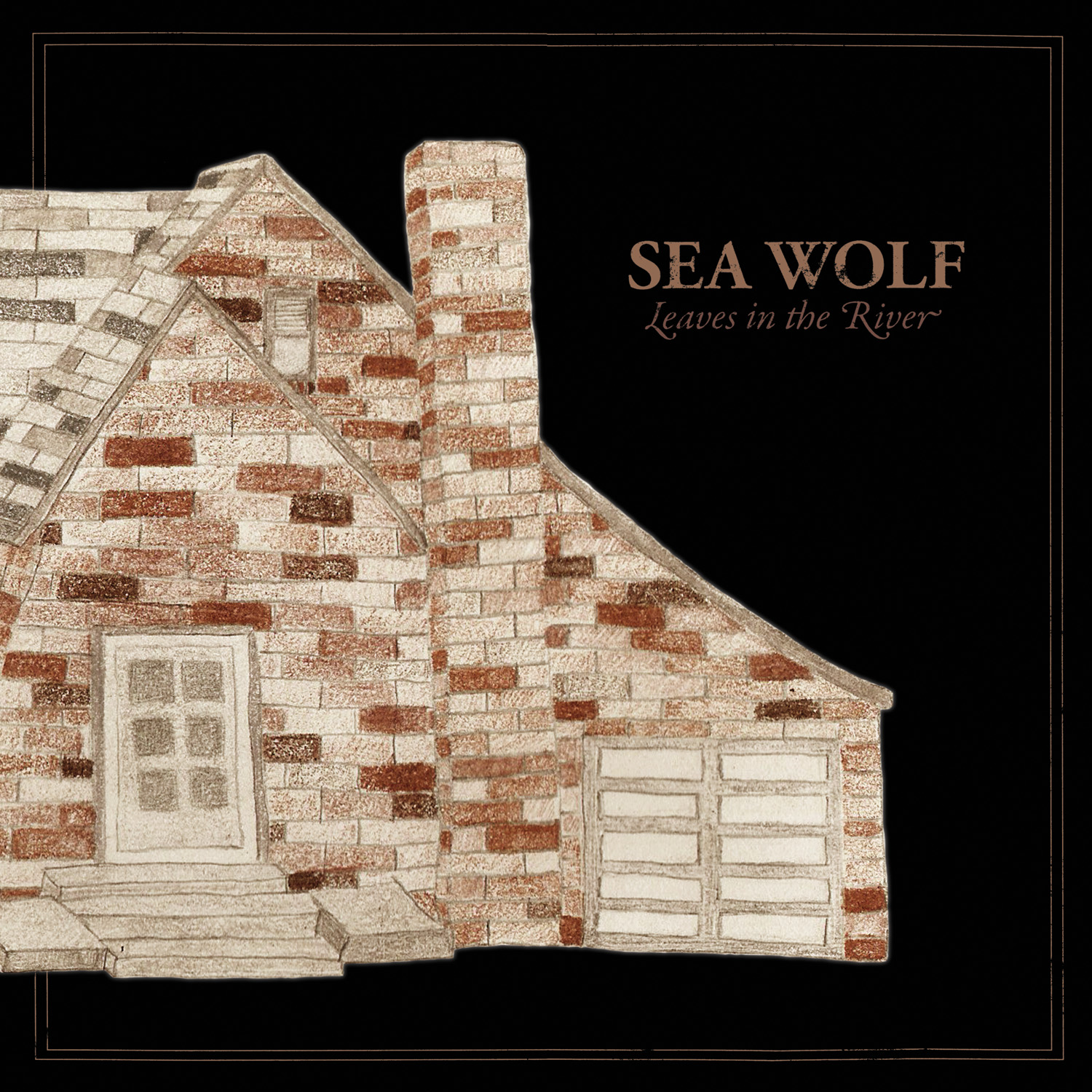 Sea Wolf

Leaves In The River

Released: Sep 25, 2007

Formats: CD, Digital, LP
"But, – and there it is, – we want to live and move, though we have no reason to, because it happens that it is the nature of life to live and move, to want to live and move. If it were not for this, life would be dead. It is because of this life that is in you that you dream of your immortality." – Wolf Larsen. From The Sea-Wolf, by Jack London.
When you consider the restless urgency in Alex Brown Church's songwriting, it's easy to connect the attitude of Wolf Larsen, the sinister, swashbuckling genius at the helm of Jack London's 1904 The Sea-Wolf, with the music that borrows the novel's name.
The fact Sea Wolf is vehicle for Church's songs – who is not only Sea Wolf's songwriter and singer but also the band's only invariable member – is a story that similarly begins against a Californian backdrop. Born in the small gold rush town of Columbia, Calif., Church's musical memories were shaped by ad-hoc bluegrass outfits playing for tourists on sidewalks of his hometown and platters of Beatles and Willie Nelson on his mom's turntable.
The songs of Sea Wolf's first full-length effort, Leaves In The River are awash with longing for distant places visited, lived and loved, and are molded by the geography of his past — the long, winding descent from the Sierra foothills to the hazy shores of Barbary Coast, where Church has always gravitated. And, like the captain in the book, they are resilient, restive, and deceivingly sophisticated.
As a kid, Church himself trekked across Europe and the U.S. with his mother, including stays in Alaska and Hawaii and a year living in a leaky tent in the French countryside. He spent most of his formative years living in the Bay Area (appropriately near the very port from which London's tale embarks) and went east to attend film school at NYU. But, like his songs, the setting was always fully intertwined with the narrative.
"Even though I've always returned to California, I don't feel like the music has much of a connection to one particular place," Church explains. "The songs are often about places I've been or experiences I've had out in the world, including and away from California."
Church wrote his first song the week he graduated from college, just before returning to the Golden State, where he later became the founding bass player of Los Angeles rock outfit Irving.
"I was struggling with old demons and my place in the world, all while learning to be in a band, writing songs and finding my voice," he says. "Eventually I stumbled upon songs that sounded the way I really wanted them to and that challenged that struggle with an honesty and self-acceptance I hadn't experienced as an adult. Those were the songs that became Sea Wolf."
On Leaves In The River, that sound is achieved by lofting, arching melodies over foggy, elegiac pop and folk structures. The pulse can come from a tambourine or a drum kit or an unobtrusive loop of percussion, the accompaniment can be lush or spare, and his voice can be weary or buoyant — but the impression left by these songs lasts long after they've packed up shingle and moved on.
And though he stumbled on the first songs in 2000, it wasn't until 2003 that Sea Wolf slowly inched into the spotlight. "The evolution was painfully slow," Church says, recalling the band's first gig at the Silverlake Lounge. "I'd play with friends who were all full-time members of bands and with different groups, starting from scratch every time." Working along this way, Church played only three shows in the band's first two years, before setting up a microphone on the big desk in his living room.
But if the journey started slow, it accelerated exponentially when Church's humble home recordings were passed around to friends and acquaintances, eventually leading to a relationship with veteran Seattle producer, Phil Ek (Modest Mouse, Band Of Horses, The Shins), and a month-long residency at LA's Spaceland in September of 2006. "The shows were so well received that things escalated pretty quickly," Church says. "By the second week there was a line down the block. It was weird how after years of struggling, it just suddenly came together." There seemed to be little apparent struggle on his quiet debut EP, Get to the River Before It Runs Too Low, and it received ardent critical praise from NPR and Spin Magazine.
Those qualities saturate in the vaguely ominous, "Black Dirt," as it hits its stride with a baleful back beat and affecting melody. Like the record that follows, the song is elegant, eerie — offering talk of failing senses and dirt-stained feet that can catch you off guard with the winding melody and faded mysticism.
And as satisfying as other relatively straightforward, sophisticated pop song like "The Cold, The Dark and The Silence" or "Song For The Dead" are, the more reticent moments hit just as hard. Take the determined "Middle Distance Runner," a confession about the love's shortcomings that is propped up by finger-picked acoustic guitar, a winding cello line and softly pulsing drums.
By the time you reach the band's would-be theme, "You're A Wolf," the record is as enveloping and convivial as the title might suggest – you're a wolf and, by following this trail of breadcrumbs you too are surrounded by misty images of gypsies and low rivers, of wolves and wandering men. "That song's about walking down this street and longing to be somewhere else," Church reveals. "It's about realizing where you should be, and the sudden urgency of the need to get there."
And even if the tunes aren't entirely autobiographical, Church's taste for quick departures and foggy-hearted epiphanies are what make the songs shift with such beautiful restlessness.
As Wolf Larsen might say, if it were not for such restless dreaming, and such loveliness, life would be dead.
Tracklisting
Leaves In The River
Winter Windows
Black Dirt
The Rose Captain
Middle Distance Runner
You're A Wolf
Song For The Dead
Black Leaf Falls
The Cold, The Dark & The Silence
Neutral Ground
Produced by Alex Brown Church
Additional Production by Phil Ek
Mixed by Jacquire King