With scores of viable candidates stepping up to claim the mantle of the Very Saddest Girl In Rock, the many skills of Slothrust bandleader Leah Wellbaum are put to much better use in other pursuits.
Slothrust's new single "Cranium" – their first new music since 2018's The Pact – vividly captures Wellbaum's powerful voice as a songwriter, lyricist and guitar player and demonstrates an intellectual curiosity and emotional confidence that has deepened in scope as the band's profile has steadily risen.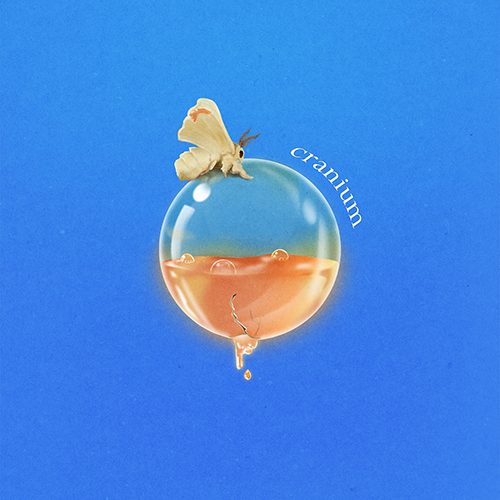 With bandmates Will Gorin (drums) and Kyle Bann (bass/keyboards) rounding out the trio's essential framework, Wellbaum's quirky visual and tactile inspirations come to life. "I think of "Cranium" as an absurd mating ritual dance by one of those beautiful complex birds with iridescent tail feathers. Except instead of feathers I am holding family heirloom tweezers and my hands are coated in honey. It's sweet, but incredibly uncomfortable and definitely overbearing,"Wellbaum said of the new single.
Working again with the accomplished producer Billy Bush (Garbage, Laura Jane Grace)"Cranium" highlights this multi-faceted band's versatility and hints at new heights to be scaled as they look toward their anticipated new album to come