LISTEN/WATCH & SHARE: Night Shop – "Harness"
Stream / YouTubeLISTEN & SHARE: Night Shop – "Universal City"
StreamPURCHASE/LISTEN & SHARE: Night Shop – Forever Night
Purchase / Stream
"'Universal City' the more upbeat of the two, with Sullivan setting a late-night epiphany of acceptance among pain to a tight rock instrumental recalling his stint with Kevin Morby's playful pre-solo-project outfit The Babies."
– FLOOD
"The track which builds on a strong combination of acoustic guitars and catchy horns, lets Sullivan's laid-back vocal delivery take charge as he weaves a feel-good instrumental that has us reaching for the replay button."
– 
EARMILK
"'For a While' is a gem of sanguine songwriting, showing even while surrounded by some of the best singer/songwriters in indie rock, Sullivan is a standout talent of his own.
– 
Under the Radar
"'For A While' takes reflective turns around letting go and restarting, delicately moving around [its] lyrics."
– 
American Songwriter
"With its infectious, self-perpetuating rhythm, the song acts as a kind of thesis for the album. A statement held aloft to ward off the darker corners encountered along the way."
– 
Various Small Flames
"'Forever Night' is a retro rock that takes inspiration from the past but gives it an energetic modern boost that feels like a mix of early Kevin Morby with a bit of a raw Strokes element."
Today, Night Shop (the solo project of Justin Sullivan, who is best known for playing drums for Kevin Morby, in addition to his work with Flat Worms and The Babies) shares a brand new single entitled "Harness," the second track off a brand new double A-side, "Universal City" / "Harness," the band's third release on Dangerbird Records. The new second track also comes alongside an accompanying video, directed and edited by Madeleine Daste.

This double-single meditates on the twin faces of desire. "Universal City" is a reminder that there is still joy to feel and beauty to behold the world over, even in the face of a romantic love that is doomed. A sense of walking away and starting over. Showing up for what is, not what could have been. "Harness" is a paean to the unyielding passion that keeps us tied to our beloved; no matter how painful it can feel. In dialogue with the open, expansive vision of "Universal City," "Harness" gently declares: yes, and this can happen too. For both are part of the torturous, beautiful journey of being alive

This new release follows Night Shop's newest record, Forever Night, which features Meg Duffy on guitar (Hand Habits), Jess Williamson, Anna St. Louis, and Jarvis Taveniere (Woods/Purple Mountains), is engineered by Jarvis Taveniere, and co-produced by Justin and Jarvis.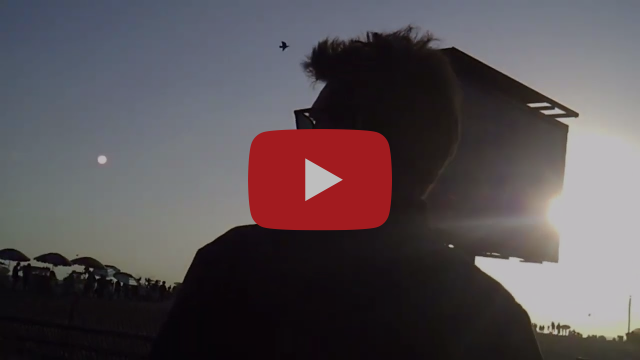 Night Shop – "Harness"
Directed + Edited by Madeleine Daste