Drummer/singer/songwriter/multi-instrumentalist, Jordi, has officially announced her upcoming debut album Sorry I'm Late out August 4 on Dangerbird Records. Today, she releases the song and music video for "Odd Day." Sorry I'm Late was recorded with Joe Reinhart (Algernon Cadwallader / Hop Along)."Some days just suck," commiserates Jordi on "Odd Day," "This song is like a hug for when that kind of day hits you. It's the dissociation between what's in front of you and feeling; a sense of nostalgia that acts a warm blanket, or a lurking apprehension that sends shivers down the spine that aches to end the pain. Everything stops feeling real and time just exists."
https://www.youtube.com/watch?v=E6EhtnpuW24
"Odd Day" follows the release of the additional singles "so easy" and "Clear", released earlier this year. What started as a quest to create something "fun to jump and mosh to" became, with a supportive assist from her drum teacher, her first demo. After finding its way to producer Ken Sluiter (Heart, Veruca Salt), that demo became Jordi's debut single "Escape Route," released in 2021 as part of Dangerbird Records' Microdose Singles series. The track spent 3 weeks at #1on the influentialKROQ Locals Only show, spending 10 weeks in the top 5, while garnering notice from publications like American Songwriter, MXDWN, Buzzbands.  LA and others. "Escape Route" was also added to some of the biggest rock playlists in the streaming world and was featured in a Coach ad forNew York Fashion Week 2023. Her in your face, honest, approach to songwriting feels reminiscent of the great female led rock of the 90's. Sonically, you'll find influences of early Foo Fighters, Sheryl Crow, Veruca Salt, and Hole.
'Sorry I'm Late' Track Listing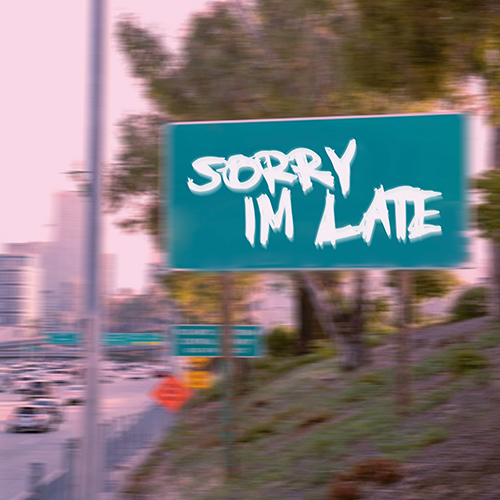 1. clear
2. idk
3. so easy
4. rocking in the back
5. bitterweet
6. odd day
7. nightlife
8. escape route
9. blindfolds
10. i'll never know
Pre-save Sorry I'm Late and check out previously released tracks from the album here: https://ffm.to/sorryimlate
Jordi is confirmed to play a show at DiPiazza's in Long Beach, CA tomorrow, July 1.
Learn more at https://dangerbirdrecords.com
Follow Jordi on social media:
Instagram:www.instagram.com/jordiiimusic/
TikTok:https://www.tiktok.com/@jordiiimusic
Twitter:https://twitter.com/jordiiimusic
Facebook:https://www.facebook.com/jordiiimusic/
Spotify:http://bit.ly/3ZNptQ0