Moxyblossom is the songwriting duo of Evelyn Cormier and Jacob Snider. Encompassing the wild beauty of New England wilderness and fraught gamut of human experience, their music focuses a range of feelings into a singular style that they simply call "emotional pop." Born through a series of long-distance FaceTime calls as they worked remotely from their respective homes in New Hampshire and Maine, they honed in on a minimalistic songwriting style, focused on sparse vocals, guitars, and keyboard arrangements. No bombast, no filler. Just the core idea, straight to the heart.
Previously self-releasing, Moxyblossom has joined up with Dangerbird as the latest addition to our Microdose single series.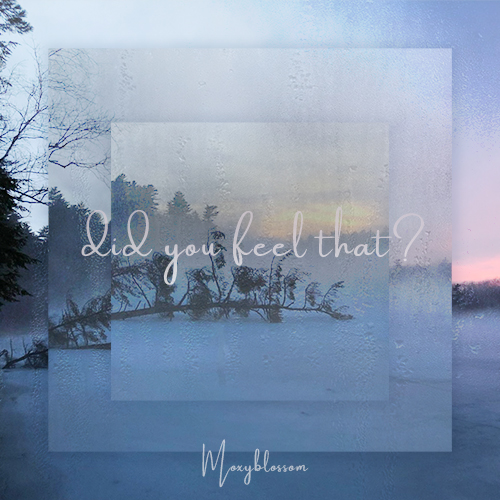 First up is "Did You Feel That," a lush, eerie reverie contemplating uncertainty and doubt in a frayed relationship.Carried by a soft, ethereal bell pattern, Cormier and Snider's intertwined voices float on a calm sea of subdued piano and guitar progressions. "I'm an echo, I'm all around you, but you never let me in," their voices ring out, describing the enveloping uneasiness of a disintegrating love. Michael Riddleberger (Taylor Swift, Lana Del Rey) contributes drums to the song, amping up the drama without distracting from the earnestness of the dueling vocal lines. As the song comes to its conclusion, Cormier's solitary voice repeats "it's there and then it's gone," over a lonely piano. Like the ghost of feeling, the song is also there and suddenly gone.
Listen to "Did You Feel That" and watch the music video: https://ffm.to/didyoufeelthat