←

Back to News
Rustbelt Releases Eponymous EP On Dangerbird
Oct 14, 2022
Rustbelt makes Underdog Pop for the confusing 20s; anthems for everyone just barely holding on.
Rustbelt is John Chiaverina, formerly known as Juiceboxxx. Incubated in punk house basements, weird art galleries, European squats, Midwest truck stops and noise warehouses, Rustbelt's debut EP finds Chiaverina bruised but intact, writing the best and most accessible songs of his life.
"Through all my failure, all my embarrassment, all my stupidity, I keep writing songs," Chiaverina says. "I feel like I'm in some sort of an identity purgatory. I no longer feel like Juiceboxxx, but who is John Chiaverina? That sounds really dumb and overdramatic, but it's true. I don't know who I am. So, again, I keep writing songs." 
He continues: "As you get older and older it gets less and less easy to continue to be creative and believe in yourself. But then I'll listen to Lou Reed on the bus and I'll remember that I have no choice. I like to think of this EP as sitting within some vague continuum of Underdog Pop music that may or may not only exist in my head. These lyrics mean a lot to me. And I hope the choruses are catchy, too."
The EP combines the singles "Fade the Mix" and "Young and Punk" and "When I'm Feelin' Manic" with the new song "Never Wanted To Be Me" – a direct pop statement from an artist who has spent his career on the fringes of everything at once, all the time.
WATCH & SHARE: "FADE THE MIX" MUSIC VIDEO
WATCH & SHARE:  "YOUNG AND PUNK"
WATCH & SHARE: "WHEN I'M FEELIN' MANIC"
---
Rustbelt EP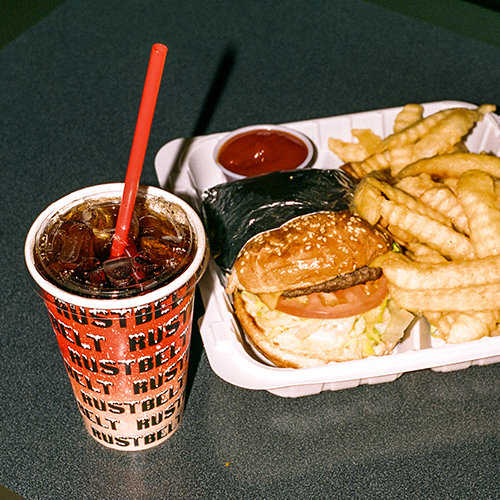 Tracklist: 
1 – Fade The Mix
2 – When I'm Feelin' Manic
3 – Young and Punk
4 – Never Wanted to Be Me
FOLLOW RUSTBELT 
PRESS INQUIRIES CONTACT: 
scott@dangerbird.com
jenni@dangerbird.com