←

Back to News
Matt Costa Releases 'Donde Los Terremotos' Soundtrack to New Film Out Now – Features Skateboard Icon Jamie Thomas In Collaboration With Action Sportswear Brand Roark
Jun 10, 2022
Donde Los Terremotos, the new album released today by acclaimed Southern California singer-songwriter Matt Costa, translates to "where the earth quakes." 
LISTEN: https://ffm.to/dondelosterremotos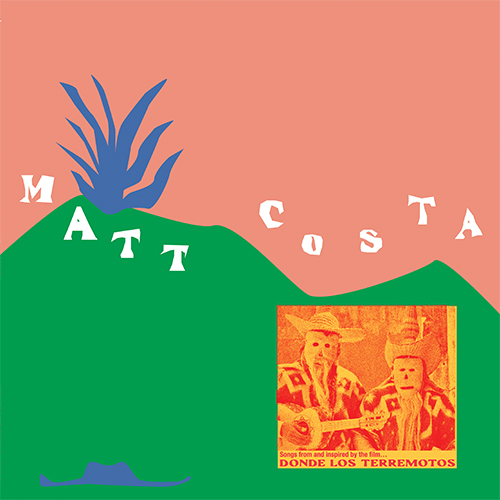 The collection of music from and inspired by the film of the same name was birthed on a trip to Oaxaca, Mexico, at the invitation of action sportswear company Roark, to explore the region's culture and landscape with skateboard icon Jamie Thomas in pursuit of its truths:  "It is said that the earth quakes in the metropolis of Oaxaca because the gods are  trying to take back what nature owns." 
The resulting film, co-directed and scored by Costa, is as much an adventure documentary as it is a piece of art meant to be absorbed and interpreted in one's own way. Donde Los Terremotos captures the traveling group immersing themselves in the uniquely spiritual surroundings through a variety of disciplines: surfing, skateboarding, climbing, running, songwriting. "It sits somewhere between a documentary with magical realism and myth in a modern Cousteau way; while still being a surf film at heart," Costa said.
Along this journey, Costa found himself inspired by that magical realism. "The adventure inspired a lot of new songs with some ideas that were seedlings and came to rest living in and around the film," Costa remarked.
The standout track "Holy Mountain" sees Costa, the troubadour, exploring new sonic and rhythmic territory that encapsulates a transcendent experience in song.
Tracklist:  
1 Holy Mountain
2 Portal
3 Symbol
4 Antepasadas
5 Huautla
6 Si No En Esta Vida 
7 Las Flores Immortal
8 Agua Corriendo
9 Nacimiento
10 Hongos
11 Barra
12 Donde Los Terremotos 
13 Jardin De Tulipanes