The late 90's pop gods are singing to the heavens today as Slothrust took to Consequence of Sound to premiere their blues rock rendition of "…Baby One More Time". The track starts hot out of the gates with the iconic piano riff exchanged for Leah's signature grunge-tinged guitar. The fire-y energy continues to drive through the angst that Britney had her heart broken by in 1999 and ends in a guitar solo that turns the innocent school girl persona into a "school girl into dark jeans and black lipstick".
Leah also confesses her love of the princess of pop to Consequence of Sound a la their recurring new music feature, 10 Things…
"As as child, I spent a lot of time listening to the radio and meticulously recording my own cassette mix tapes. There is one that has 'The Thong Song' by Sisqo twice on one side; every tape was its own journey. When my mother said she would actually take me to Barnes and Noble to buy one proper, I knew what I was after — it was the Britney Spears 1999 debut album, …Baby One More Time. The color palette and the cassette foldout will forever be an influence on that stage of my life, as will the pop icon herself, Britney Spears."
The cover will be the fourth track to Slothrust's covers EP, Show Me How You Want It To Be (also an homage to Britney Spears), out on November 10th.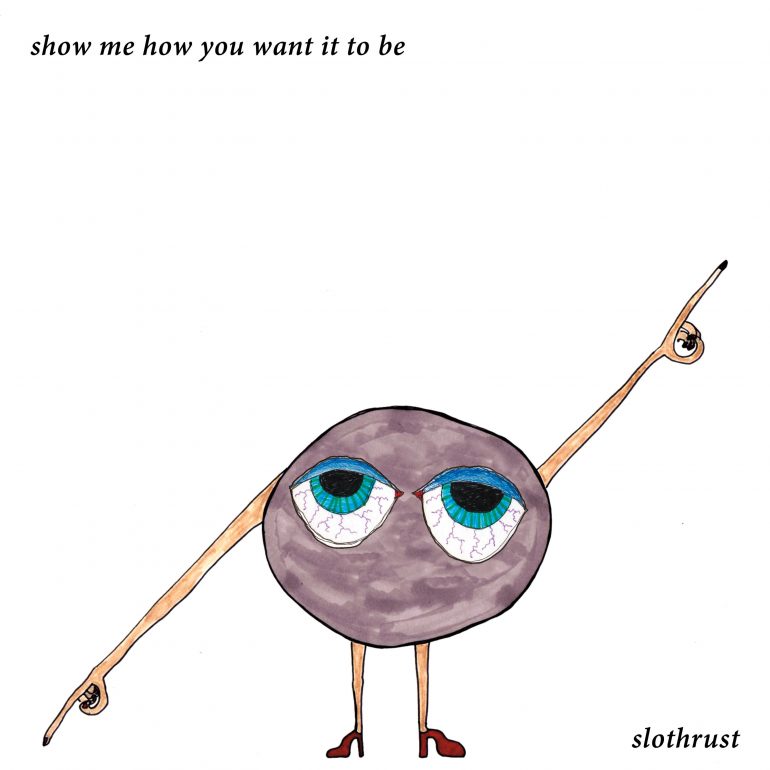 Slothrust are also going on tour with Manchester Orchestra later this month, followed by their "tiny california moment":
SAT 21 OCT – Manchester, UK @ Academy 2 %
SUN 22 OCT – Glasgow, UK @ Garage %
MON 23 OCT – Leeds, UK @ Church %
TUE 24 OCT – Birmingham, UK @ Institute %
THU 26 OCT – London, UK @ Shepherd's Bush Empire %
FRI 27 OCT – Brighton, UK @ Concorde 2 %
SAT 28 OCT – Bristol, UK @ SWX %
MON 30 OCT – Cologne, DE @ Gebaude 9 %
TUE 31 OCT – Paris, FR @ Les Etoiles %
WED 01 NOV – Brussels, Belgium @ VK %
THU 02 NOV – Amsterdam, Netherlands @ Melkweg %
FRI 03 NOV – Berlin, DE @ Franz %
SAT 04 NOV – Hamburg, DE @ Molotow %
THU 30 NOV – San Francisco, CA @ Bottom of the Hill
FRI 01 DEC – Los Angeles, CA @ The Echo
SUN 03 DEC – Santa Ana, CA @ Constellation Room
SAT 09 DEC – San Diego, CA @ Space
% w-Manchester Orchestra