The latest installment in our ongoing Microdose monthly music series comes from Joel Jerome, a Los Angeles underground music mainstay. Initially known for being the front person of the esteemed California indie pop band Dios (Malos), Joel has gone on to craft a wealth of solo releases in addition to collaborating extensively with other artists as a producer. Joel's work explores love, loyalty, loss, and learning how to navigate the twists and intersections of everyday life through his unique strain of psychedelic folk pop song craft. Following last month's bouncy "There's Nothing Here To Bother You Anymore," Joel's 2nd Microdose single "It Will Feel To Die" is out today. In contrast to Joel's previous single, this one is a more somber, mantra-like slow burner.
LA Record premiered the music video today along with a lovely write up on the song and Joel. LA Record writes "There's a powerful Neil Young connection at work, too—a bleakness that shifts into something maybe more hopeful, depending on how deeply you let yourself sink into the song. (That's kind of how mantras work, isn't it?) And anyone who's run through all of David Crosby's If I Could Only Remember My Name on a long night drive will also recognize the vibe here instantly: reflection born from isolation."
PARTY WITH JOEL JEROME AT DANGERBIRD LA HQ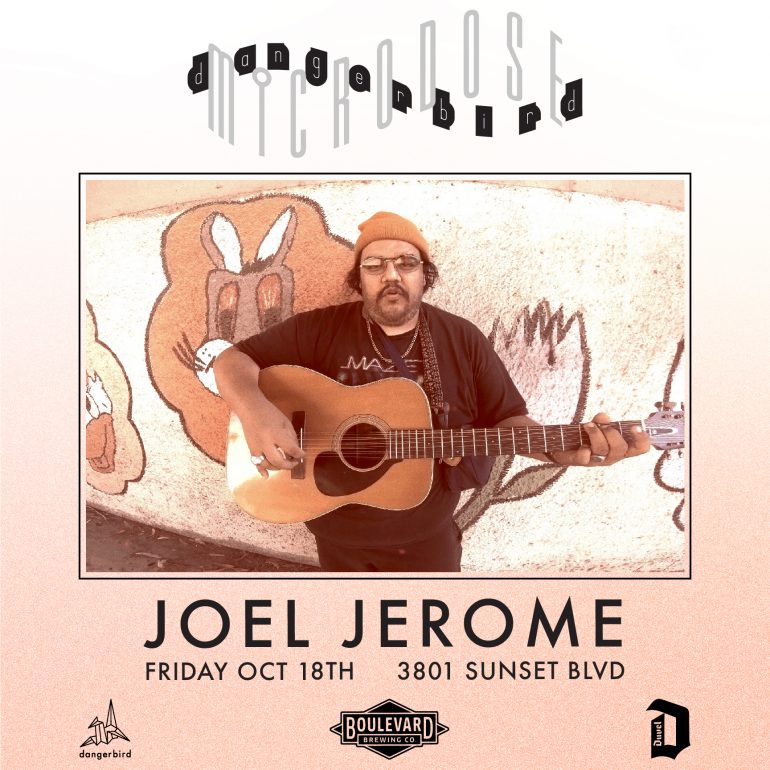 Come party with us tonight to celebrate Joel Jerome's installment in the Microdose series! Joel will be playing a free live show in the backyard of Dangerbird LA HQ this evening. The event is free with RSVP and is sponsored by Duvel and Boulevard Brewing Company. RSVP and more event info here. We hope to see you there!