Juiceboxxx has kicked off his Freaked Out Fall tour in his great home state of Wisconsin and is making his way to the west coast! Those that have experienced it will tell you there is nothing like a Juiceboxxx show. Chug a Freaked Out American Loser energy drink and we'll see you in the pit.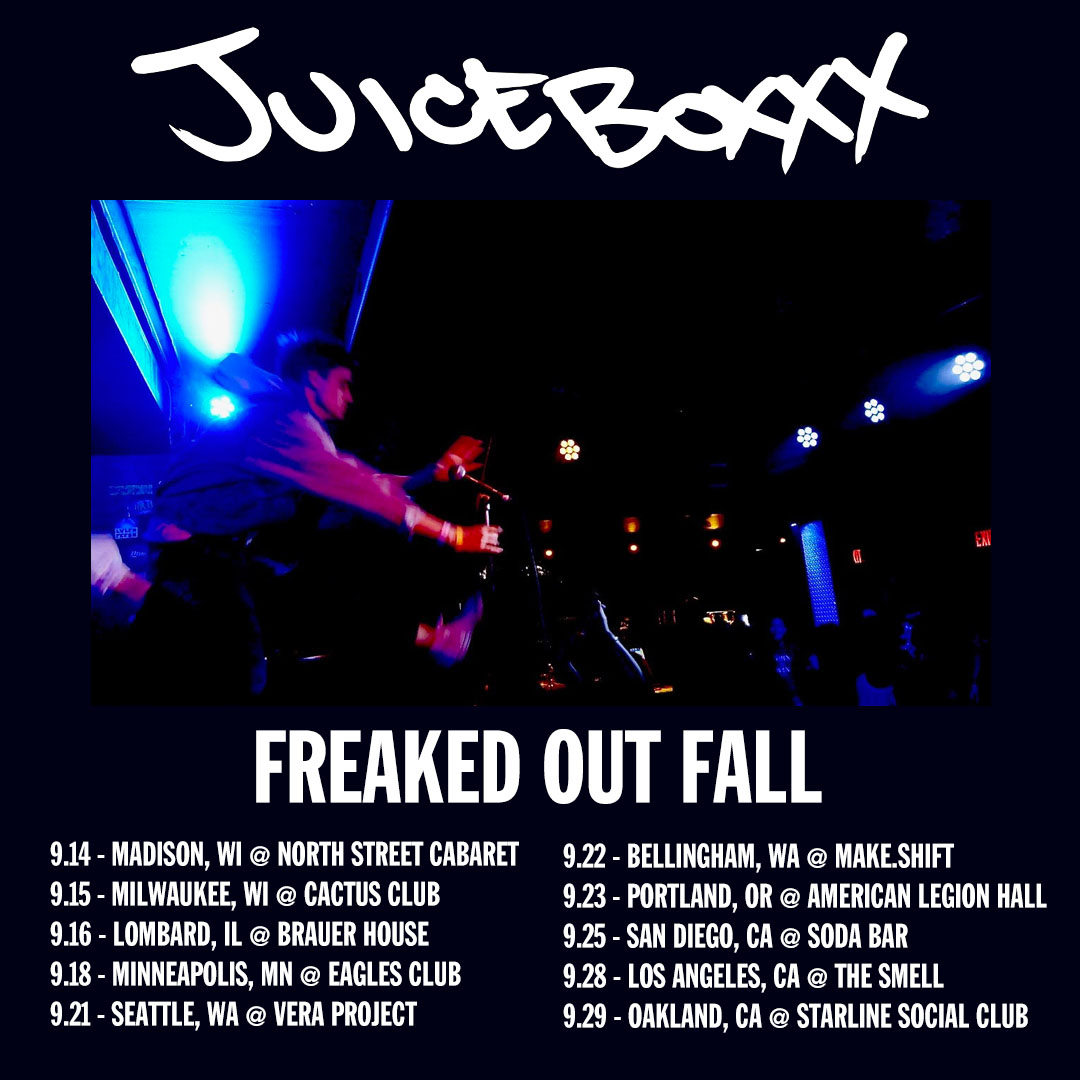 TOUR DATES
9/15 Milwaukee, WI @ Cactus Club
9/16 Lombard, IL @ Brauer House
9/18 Minneapolis, MN @ Eagles Club
9/21 Seattle, WA @ Vera Project
9/22 Bellingham, WA @ Make.Shift
9/23 Portland, OR @ American Legion Hall
9/25 San Diego, CA @ Soda Bar
9/28 Los Angeles, CA @ The Smell
9/29 Oakland, CA @ Starline Social Club
10/1 Las Vegas, NV @ Rockhouse
Get tickets here.
Juiceboxxx's new album Freaked Out American Loser is out now on Dangerbird.