The Arthur King collective and Dangerbird Records are excited to announce the latest installment in our Arthur King Presents experimental album series, Jason Lytle's NYLONANDJUNO.
Jason Lytle is an artist with an acclaimed history of creating evocative, unpredictable, and touching music that eludes conventional categorization. Initially known for his work as founding member and principal songwriter in Grandaddy as well as several subsequent solo albums released under his own name, Lytle has always pushed forward with inventive combinations of classic songwriting and kaleidoscopic production experimentation.
Lytle once again enters brand new territory on NYLONANDJUNO. An entirely instrumental album, its radiant, mesmerizing sound is derived exclusively from one analog synthesizer and one nylon-string acoustic guitar. These restrictions provided Lytle with a minimalist compositional process he describes as "oddly refreshing." The synthetic tendencies of his previous works are stretched out and expanded to become focal points themselves in each piece. Galloping arpeggios and tranquil pad progressions establish a foundation for flourishes of melodic guitar to weave in and out. Listen to "Dry Gulched On Rodeo Drive" from NYLONANDJUNO now on Brooklyn Vegan.
Arthur King Presents Jason Lytle: NYLONANDJUNO is out August 16th, 2019. Pre-order is available now for vinyl and digital formats.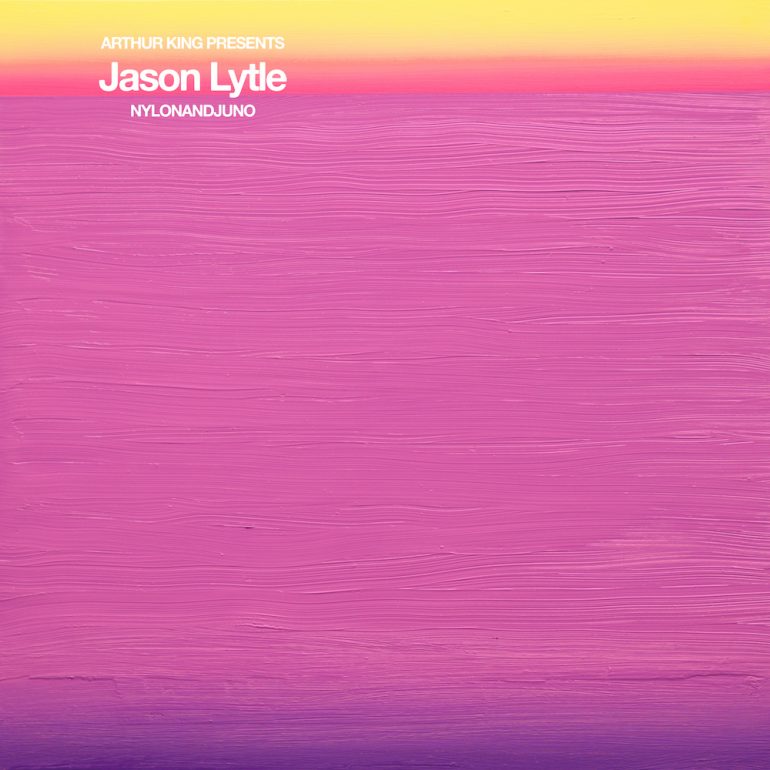 There will also be an Arthur King / Jason Lytle / Randy Randall multi media exhibit at 98 Orchard gallery in NYC from August 15-21. The exhibit will feature the debut of a short film created by Mind Palace to accompany NYLONANDJUNO as well the Randy Randall's Sound Field Volume One film and the Arthur King collective's Changing Landscapes (Wauters Farm) interactive installation. The opening reception on the evening of August 15 will also feature live performances by the Arthur King ensemble, Jason Lytle, and Randy Randall. RSVP to the opening reception here!